a genuinely innovative recital !

BBC RADIO 3
I fail to see how a listen will leave you anything other than newly captivated by La Marca, as a cellist and as a all-round musician

Gramophone Magazine
Christian-Pierre La Marca shows in Cello 360 that is not only a great all-rounder, but also an impressive voice !

Rondo Magazine
Un projet rayonnant. La souplesse des coloris, la tendresse de l'approche, la solidité de la virtuosité et l'originalité du propos qui réunit les oeuvres sous un seul archet placent ce dernier enregistrement dans la galaxie des réussites inter-instrumentales singulières

Le Temps
A timeless cello
Cello 360 is a truly remarkable, timeless journey traversing a whole range of solo cello repertoires. From baroque to electronic music, in this cleverly devised sequence across all the genres the French cellist reveals the infinite possibilities of the instrument.
For his first solo project, Christian- Pierre La Marca has made an artistic statement of unusually wide range and high impact: Cello 360 opens up the multifaceted, infinite horizons of the cello, demanding ever more from the instrument while always letting it sing, on this truly remarkable journey.
The French cellist clearly relishes crossing between genres (baroque, classical, film music, pop and electronic) and historical periods (the 17th, 18th, 20th and 21st centuries), in a varied array of modes of performance – including multi-tracking to build up a many-voiced polyphonic texture, a single cello rotating through a full 360 degrees of temporal and technical diversity.
Christian-Pierre La Marca here presents baroque pieces (for viola da gamba) as well as modern and futuristic music in a highly personal, patterned reflection that is radically innovatory for the instrument and its repertoire, stimulating for the performer and fascinating for the listener.
In this cleverly devised sequence, pieces by Marais, Purcell, Telemann, Sainte-Colombe, Dowland and Rameau interact with Grieg, Chaplin, Dutilleux, Escaich, Ligeti, Casals, the Beatles and Sollima.
As La Marca confides: I really like the cross-cultural, multi-genre aspect of this CD: I love going from one musical style to another, creating links that did not previously exist, so as to reveal the infinite possibilities of the instrument.
VIDEOS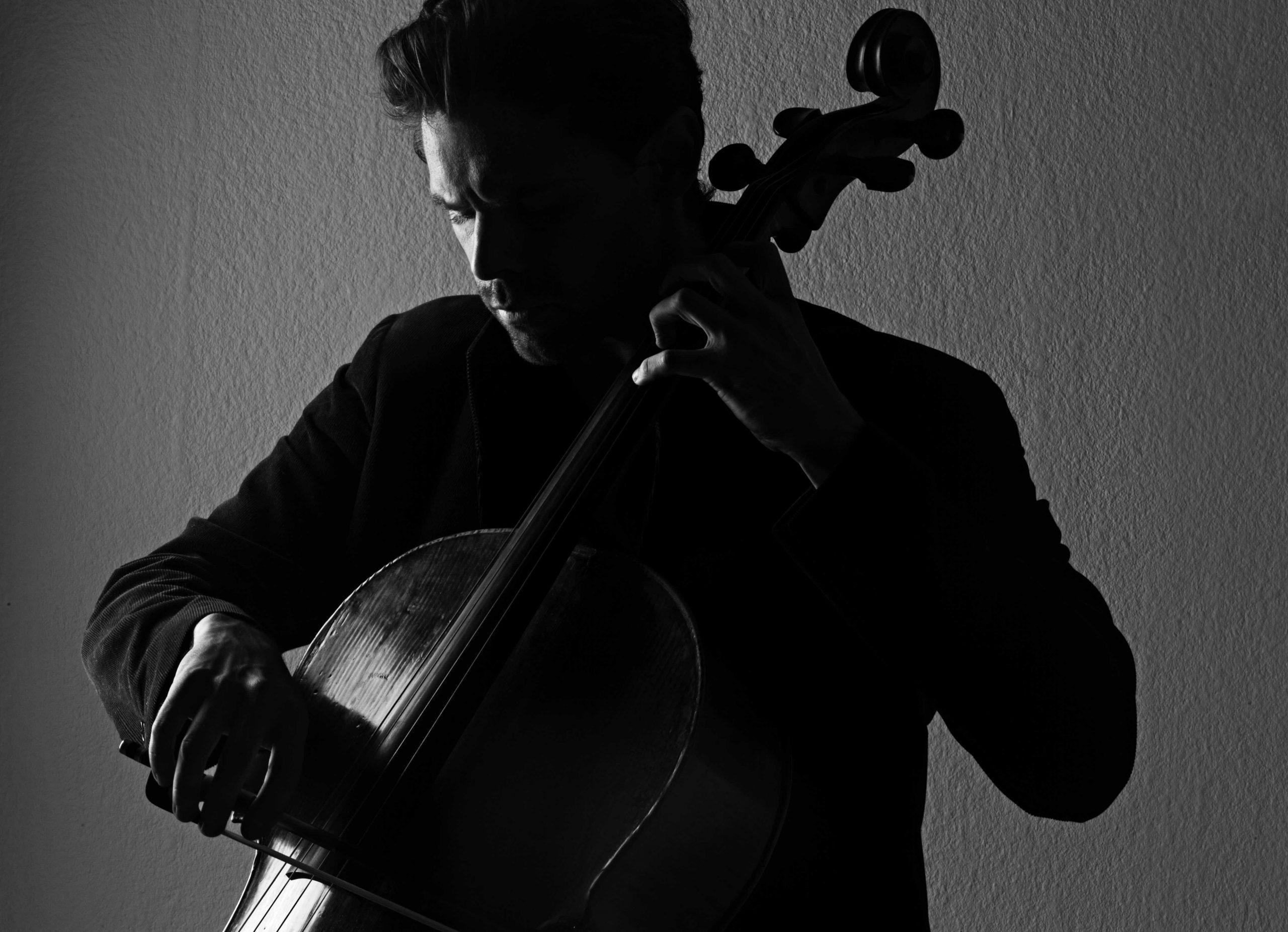 Program
Monsieur de Sainte-Colombe, le fils c.1660-1720
Prelude x:xvii in e minor | Fantaisie
Johann-Sebastian Bach 1685-1750
Suite V BWV 1011
John Dowland 1563-1626
Lachrimae Antiquae | Lachrimae or Seaven Teares
Marin Marais 1656-1728
Les folies d'espagne | Deuxième Livre de pièces de viole
***
Henry Purcell 1659-95
Dido's lament | Dido and Aeneas
Jean-Philippe Rameau 1683-1764
Les sauvages | Nouvelles Suites de pièces de clavecin
Marin Marais 1656-1728
Les voix humaines | Deuxième Livre de pièces de viole
György Ligeti 1923-2006
Sonata for solo cello
I. Dialogo
II. Capriccio
The Beatles John Lennon 1940-1980 – Paul McCartney b.1942
Yesterday
Charles Chaplin 1889-1977
Love theme | Modern Times
Billie Eilish b.2001 – Finneas O'Connell b.1997
No time to die (James Bond theme)
Giovanni Sollima b.1962
Lamentatio
CONTACT
ON TOUR
OTHER PROJECTS
EXTENDED VERSION WITH BREAKDANCE
Cello solo program, with audio diffusion suggested also with choregraph and breakdancer Yaman Okur
Yaman Okur is a French dancer and choreographer of Turkish origin. Specializing in breakdance, he was crowned world champion in 2001 with the group Wanted Posse. During his career, Yaman distinguished himself in the field and collaborated with many international artists, including Madonna. Well anchored in the world of hip-hop and more specifically in the discipline of breaking, he stands out for his style and his "signature" moves. He is recognized in the artistic sector for his rhythmical qualities and the absolute control of his body, which have allowed him to win several dance competitions.
Various options, data sheet & program notes on request